Since 1989, We have manufactured and supplied Fresh water & Potable water treatment system to our clients.
We have always strived to develop new products such as UV sterilizer, Re-hardening Filter, Silver Ion sterilizer
and Oil-Water separator.

Thanks to our effort, now we supply technology-intensive Fresh Water Supply Unit.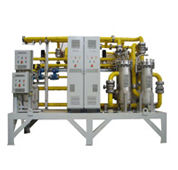 UV Sterilizer
Capacity : 1,000 ~ 30,000L/hr
The UV sterilizer is one of the most representative items of Samkun Century. It has superiority of operating system which protects mineral components, and releases the most efficient ultraviolet wavelengths (253.7nm) to remove typical viruses, colitis germs, bacteria in water.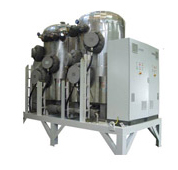 Calorifier
Capacity : 50 ~ 3,000L/hr
Hot Water Calorifier is designed to proper in environmental conditions of the vessel, and supply hot water. Setting temperature is automatically maintained by Steam heater (or Electric heater). Supplied hot water is used for shower, cooking, and feeding.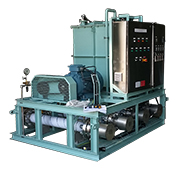 High Pressure Washing Pump Unit
High Pressure Washing Pump unit is washing machine for Deck and Tank by using over 160bar high pressure. It consists of HP pump, Tank and Spray Gun etc. If the self closing type connector is installed where cleaning is re uired from the vessel, It can operate in the desired area through a transportable hose reel.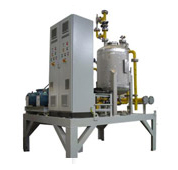 Hydrophore Tank
Capacity : 100 ~ 5,000L/hr
The purpose of Hydrohpore thank is to store fresh water and maintain its pressure.The Hydrophore tank is commonly made by Carbon steel, and the inside is coated with a harmless coating of paint. In addition the manhole of each tank keeps the inside clean. Non-Destructive Test is done for all welding points to secure safety. ( Hydrophore tank can be made by Stainless Steel as well).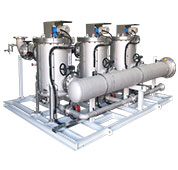 AutoFilter (Sea water, Fresh water)
Our AutoFilter is pre-treatment filter system with automatic backwash. It consists of several Filter elements on a rotating plate with a drive shaft. Differential pressure is detected automatically and each filter element is back-washed without interruption of filtration process.Mainly it is used for pre-treatment of Seawater Cooling pipe line and BWTS in field of Marine, and also used for pre-treatment of Seawater Cooling pipe line in field of onshore plant.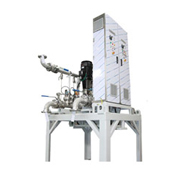 Inverter Type Hydrophore System
A specific type of hydrophore system is needed for the efficiency of maintenance and saving energy.Most conventional hydrophore tanks is too heavy and occupies too much space.A VFD system is used to control process flow without the use of a separate controller.Suitable sensors and electronics are used to interface the driven equipment with the VFD.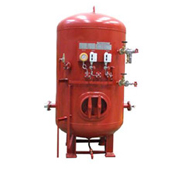 Pressure Vessel
Based on our own design and production technology, we supply various Pressure Vessel in fi various fields, including Marine Shipbuilding, Offshore plant, Power Plant, and Refinery Plant.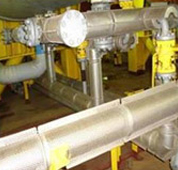 Personal Protection Cover
This product is designed to protect personnel from facilities such as piping lines or tanks with high surface temperature by using stainless steel perforated plate.It's simple to install and durable.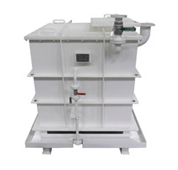 Grease Trap
Capacity : 20GPM
"Grease" is an industrial term for animal fats and vegetable oils from waste water in the kitchen. Specific gravity of Grease is 10~15% below water, so Grease doesn't mix with water. The Grease Trap is an essential component of sewage pipes designed to separates the grease from water.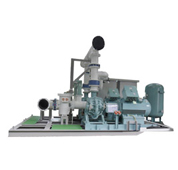 Sea Water Supply Unit (Sea Water Auto Filter)
This product can filter the residues contained in the fluid (sea water) and automatically back washing during normal operation, which is used for pre-treatment purposes such as cooling water systems, desalination devices, and ballast water treatment system.