The Citation for Outstanding Business Person of the year 2020 by Mirya…
페이지 정보
NAME

삼건세기

DATE 21-08-25 16:43
본문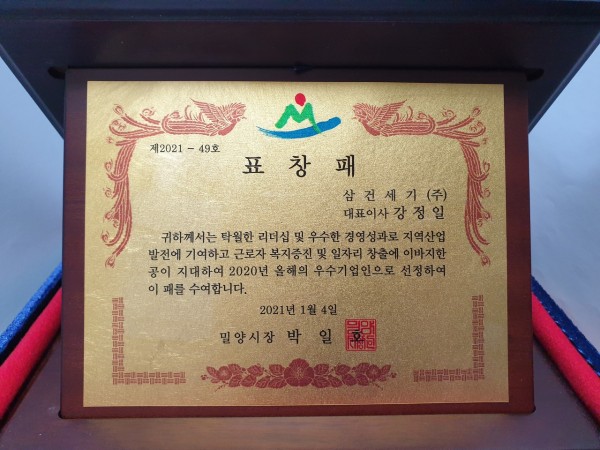 <The Citation for Outstanding Business Person of the year 2020 by Miryang-si>
In recognition of his contributions to developing the local industry and promotion of welfare for employee and job creation, CEO of Samkun Century was awarded the citation for Outstanding Business Person of the year 2020 by Miryang-si.
​
For many years to come, Samkun Century Co., Ltd. will strive for mutual cooperation with the local community in many fields.
​ 
Though the awards ceremony did not be held due to Covid-19, we appreciated the people concerned who visited to our company to deliver this prize in person.