'Global Small Giant Company of Korea in 2021' from MSS
페이지 정보
NAME

삼건세기

DATE 21-05-17 11:47
본문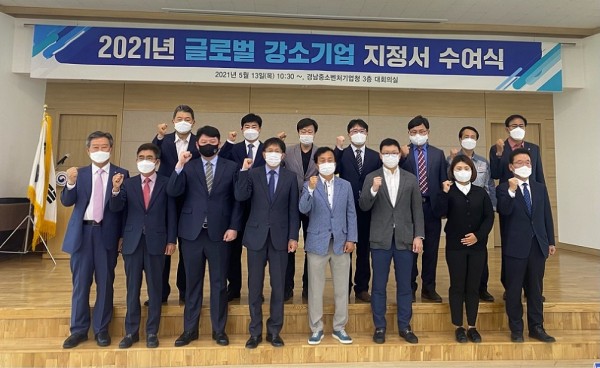 On 30th of Apr. 2021, we, Samkun century, acquired 'Designation letter of Global Small Giant Company' from the Ministry of SMEs and startups.
[The partial excerpt from the press release]

The Ministry of SMEs and startups(Minister Kwon Chil-seung, hereinafter MSS) announced that they designated 200 promising SMEs which will lead the global market as 'Global Small Giant Company of Korea in 2021'.

Global Small Giant Company is the project to discover the export SMEs who equipped with innovation and growth-potential and foster them as the export and local leading company as cooperated with MSS, local government and local-relavant organization.

 * Growth steps : Local Star Company → Global Small Giant Company → World Class → Hidden Champion

The designated Global Small Giant Company this year can get the support with customized package such as overseas marketing, R&D, preferential participation, local government and financial institution for the next 4 years. This can be through the cooperation among goverment-local goverment-local innovative organization-financial guarantee organization.
Kang Ki-sung, the head of the Global Growth Policy Division at MSS, said, "We will fully support the designated company this time to grow and leap forward as 'Global hidden champion' to lead the global market."